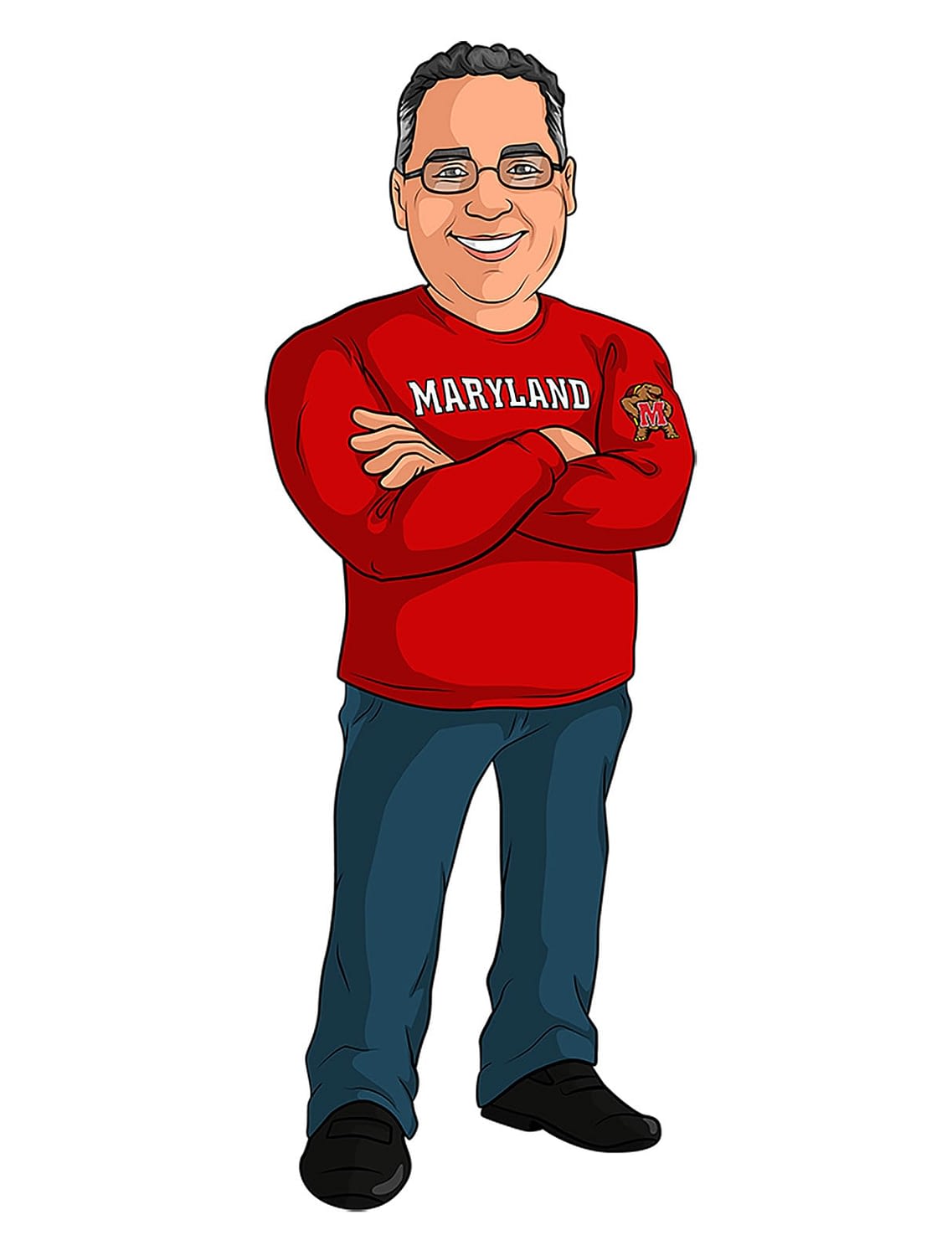 Anthony A Giangiordano
President and Owner
Tony "G" Giangiordano is the Owner and President of AAG Insurance which he founded over 25 years ago in Bel Air. The business has grown from one employee Tony "G" to employing over seven full time insurance agents and two support staff and is now located on Main Street.
Tony provides expert guidance to individuals regarding protecting their homes, autos, and life. His clients can rest assured that their assets are properly protected. Additionally, he works with various local businesses from contractors through restaurants.
Tony has lived in Harford County since the late 1970's. He is a graduate of Bel Air High School, where he was a member of the football, wrestling, track and field, and baseball teams. Tony also earned an AA degree in Business Administration from Harford Community College and a Bachelors from the University of Maryland College Park graduating in 1985. He is big fan of the University of Maryland sports teams.
Tony believes in giving back to the community and has served as the past treasurer of The Bel Air Jaycees a charitable organization. He is one of the first 7 members of the Society of Italian American Businessmen, a group that actively raises thousands of dollars to give to local charities. He is also a member of CPWN. He attended Harford Leadership academy, is an alumni of Pi Kappa Alpha and has had a life of active community involvement and fundraising.
Kathy Isennock
Licensed Agent CSR
Kathy is a graduate of Bel Air High School. She enjoys her career in insurance as she has always been interested in what fits where for insurance and how people can get better rates. A 30 year veteran in the insurance business, Kathy joined the AAG Insurance team in 2017. She is licensed in Property and Casualty, Motorcycle, Boat, and Umbrella insurance.
Words of Wisdom: Kathy says, "I find out what is important to my clients, discovering what they think they need, and help evaluate what they need to make certain they are adequately covered."
Hobbies: Kathy loves to bake. She also enjoys sewing especially making clothing.
Kathy is the proud owner of a 10 year old labradoodle named Nala.
Erika Palacios
Insurance Agent
Erika has been a Harford County resident for 13 years. She graduated from New Jersey City University with a Bachelors degree in Computer Science. Fluent in English and Spanish, Erika is a welcomed new addition to the AAG Insurance team. Erika says, "I chose a career in insurance because I wanted to help people and as a Spanish speaking agent I am able to connect with Hispanics and help them navigate the insurance process." Erika is licensed in Property and Casualty, Life, and Health insurance.
Words of Wisdom: Erika offers this sage advice, "As an insurance agent it is important that I help customers understand what they need. Insurance is a necessity to help protect yourself. It is important to be covered."
Hobbies: Erika is an ardent amateur photographer and enjoys reading.
Erika is the proud mother of two children both of whom are currently attending the University of Maryland College Park. She also is the owner of a handsome 2 1/2-year-old dog named Benny.