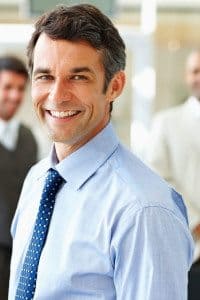 in the event of a lawsuit due to negligence on your part. However, there may be situations where the limits of your general policy may not provide adequate protection. A commercial umbrella can provide you and your business with additional liability protection.
At AAG Insurance, we want our business clients to have adequate coverage for all potential problems. While general liability insurance protects well against most lawsuits and claims brought against a business, all liability policies have coverage limits. One serious claim with a costly lawsuit could quickly exceed those limits. That's why AAG Insurance recommends our business clients also carry commercial umbrella insurance as a supplement to their liability policies.
If you want to be certain that your liability coverage is sufficient for all potential problems your business might face, talk to AAG Insurance about commercial umbrella insurance coverage. Because we are an independent agency, we can shop the various providers to find you the most complete coverage at the best possible price.
Why Is Commercial Umbrella Insurance Necessary?
Commercial umbrella insurance adds additional liability coverage that kicks in when you reach the maximums on your business liability coverage. Without it, your business could face high costs for legal fees, medical bills, and damages in the event of a lawsuit. Here are some instances when this may be necessary:
A wet floor in your office causes someone to slip and sustain a serious injury. The cost of those injuries exceeds your liability limits.
An advertising error brings a serious lawsuit against your business. Because so many people saw the ad, the costs quickly go past the limits on your liability coverage policy.
A product your company creates fails and thousands are injured, creating claims that exceed your liability limits.
Request a Quote for Commercial Umbrella Insurance Today
As you can see, all it takes is one incident for your business to face hefty fines and penalties, but AAG Insurance can help. Talk to one of our agents today to discuss the benefits of commercial umbrella insurance policies, or to get a free, no-obligation quote for this type of coverage for your business.
Talk to Us Today About Commercial Umbrella Insurance
AAG Insurance is committed to helping you throughout the insurance process and not only when you're buying your policy. We are here for you in good times and bad and will go out of our way to help you through the claims process so you can get back on the road of life as quickly as possible after an accident occurs.
AAG Insurance is Your Local Expert For Auto Insurance in Bel Air, and throughout Harford County, Baltimore County and Maryland. Contact us for all your insurance needs.
AAG Insurance Enterprises offers free, comparative quotes on commercial umbrella insurance from multiple insurance carriers so you can get the best possible rate.
Want to see how much we can save you? Just request a quote to find out.