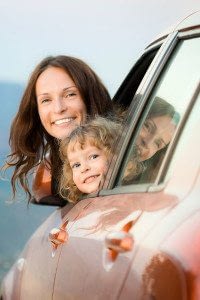 AAG Insurance is a locally owned and operated Auto Insurance Agent in Bel Air, Maryland. We offer Auto insurance coverages for automobile owners throughout the state of Maryland.
No matter what kind of car you drive, if you are driving on Bel Air roads you need to have auto insurance. Auto insurance doesn't exist solely to protect other drivers from your actions behind the wheel. It also serves to protect you from lawsuits, frivolous or otherwise – and always expensive, that often result from even minor traffic accidents.
AAG Insurance understands the risks that Maryland drivers take every day and are here to help you get the right kind of auto insurance coverage to protect you, your family, and your financial interests.
Types of Auto Insurance for Maryland Drivers
There are many different types of auto insurance in Bel Air, Maryland. AAG Insurance will be happy to help you with standard auto insurance policies that include coverage for things like:
Bodily Injury Liability
Property Damage Liability
Medical Payments Coverage
These types of insurance protection protect others when you are found at fault in an accident. But, at AAG Insurance, we can also help you with additional coverage options that are worth considering including the following types of coverage:
Comprehensive Coverage
Collision Coverage
Gap Insurance Coverage (or Loan/Lease Payoff Coverage)
Uninsured Driver or Underinsured Driver Protection
Personal Injury Protection (PIP)
Customized Parts and Equipment Coverage
New Vehicle/Better Car Replacement
AAG Insurance is also dedicated to helping you save on your auto insurance coverage. We are an independent agency, meaning we can shop around to find the best deal for you from a variety of insurance providers. It also means that we can help you get any specialized auto insurance protection you might need.
Talk to Us Today About Auto Insurance
AAG Insurance is committed to helping you throughout the insurance process and not only when you're buying your policy. We are here for you in good times and bad and will go out of our way to help you through the claims process so you can get back on the road of life as quickly as possible after an accident occurs.
AAG Insurance is Your Local Expert For Auto Insurance in Bel Air, and throughout Harford County, Baltimore County and Maryland. Contact us for all your insurance needs.
AAG Insurance Enterprises offers free, comparative quotes on auto insurance from multiple insurance carriers so you can get the best possible rate.
Want to see how much we can save you? Just request a quote to find out.